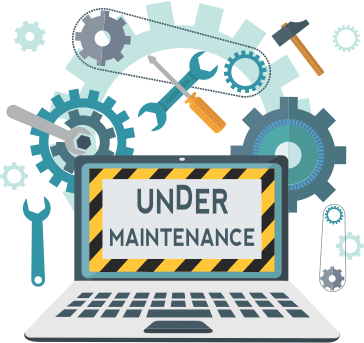 Our website maintenance services are highly cost effective packages. With a dedicated team for website maintenance with 24/7 support, We understand that websites can be difficult to maintain and especially in a highly competitive environment,  websites need rapid upgrading and troubleshooting. As technology grows at an ever faster rate, user preferences and tastes keep transforming and we understand the need for making your websites bespoke to the need of the hour.
We undertake the website support and maintenance as one of our key services. Our website maintenance services often come with the website content and its Search Engine Optimization aspect as well.
The website support and maintenance comprises of:
Backup and Update: The website is upgraded based on the changes in the product, branding objectives, and the changes in the regulatory framework. More importantly, the websites need refurbishment from time to time for keeping the security in check and prevent downtime.
Troubleshooting: Since a website is continuously being used, its code and back end programming often needs to be improved in order to elicit better performance. Nicosur experts, in their routine checks of the website, do the technical troubleshooting and ensure that the website is technically glitch free.