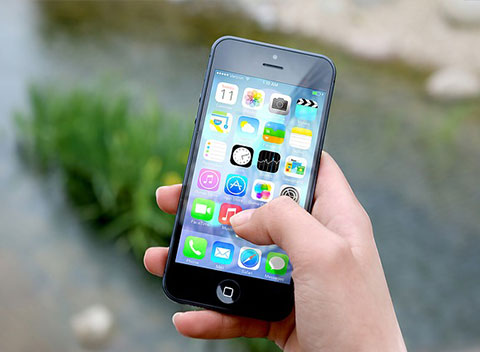 The number of smartphones has grown more than 10 fold in past few years and it is growing. And, people are embracing the internet. Be it a millionaire or a taxi driver, a mobile has become the most personalized form of connecting with the potential customers.
Websites and computers have become passé. That means you need to devise a mobile application that connects your customers and your brand. Well yes, while the websites are a necessity, the new age apps are soon becoming the deciding factor of the success. An intuitive app holds the key to transform a simple business into a successful venture and vis-à-vis is a mandatory requirement for the deployment of a disruptive concept.
Nicosur understands your needs and comes forth with a mobile app development service which is highly performance oriented and up-to-date with the latest trends. Our mobile app developers work in tandem with the web design and development team to ensure that the brand messaging remains intact and powerful.
Nicosur Mobile App Development team has dedicated teams for Android, iOS, and Windows that have decades of experience in developing apps for these platforms. The benefits of accessing our Mobile App Development services are:
User centric approach: Our Apps follow an approach that quantify the performance parameters clearly and discuss the same with the stakeholders before deployment. This means that our team would have a detailed discussion with the clients about the company vision, mission and expectations from the mobile app platform.
Since our apps are developed based on the clients' vision and inputs, we have detailed discussions with the clients regarding the apps scope and usability. We make our best efforts to devise a robust app which meets the client requirement comprehensively.
Rigorous testing: Like our web solutions, we believe in rigorous testing and glitch mitigation before pushing the app live for download. Our rigorous testing ensures that the app is designed to function in the toughest condition.
Continual updates: We place paramount importance on continually upgrading the apps based on the change in the version of the OS (Android/iOS/Windows). Unlike websites, the app environment is highly volatile and requires very quick changes and upgrades. Our team takes care of these to deliver the best of solutions.
Intuitive UX: An intuitive UX implies that our apps are created using the principles of psychology and user behavior. We strive to upgrade our developers with concepts of marketing and understanding the audience behavior and dispositions.