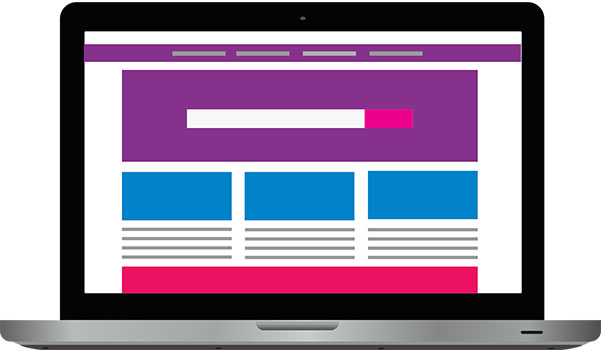 We live in a dual world – a virtual and a real. A presence on both of these is vital.
While your website/app is the gateway to your brand's access, it's aesthetic look and beauty is analogous to the facade of an opulent building. Better the website, more your customer will be allured to try your brand and more customers means higher expectations.
While you strive to build your world class product/service, you need to ensure a foolproof website and an app which captures more eyeballs yet offers an ease of use for the end user. As you build a beautiful gateway to your brand's soul, we understand your needs and translate those into the perfect solution for your customers. Our website designs are preceded by a thorough research of your business nature, your customers' persona, and their expectation. Nicosur integrates its plan with your business strategy to deliver optimal results and achieve a symbiotic success.
Our constant endeavor is to build and update your website to maintain and excellent speed, utmost comfort of use, and a classy look.
How our Web / App development supersedes others:
Design centric approach: Our website building philosophy is based on the optimal balance between the design, content, media, and its likely impression on the potential visitors. Our design team and research team huddle up to devise a website that has a catchy design while maintaining the speed and usability.
End user concern: We understand your user and thus we have a philosophy of testing the website / app from the end users' perspective. We conduct extensive beta tests to ensure that the end user does not have any discomfort in navigation. Our UX approach is highly innovative as we involve multiple teams to cross check the work and improve upon it.
Rich experience: Our User experience experts are well versed with the research and often combine the principles of marketing and psychology to deliver a customer interaction platform that is addictive. We make sure that the user is successfully navigated to the intended product/service.
Integration with the strategy: We take the voluntary initiative of understanding your strategy in order to develop and design and framework that is best suited.
Constant quality checks: We value your association with us and help you in checking your websites constantly, keep it bug free, and update it according to the change in web environment. We proactively get in touch with our client and offer them regular updates for most lucrative performance.
If you have the will to grow, we strive to pave a path and align your endeavor with our mission.